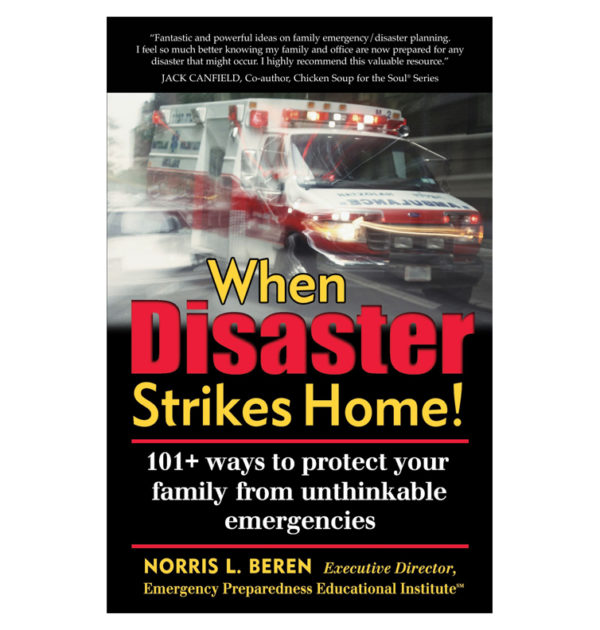 When Disaster Strikes Home!
$17.95
Book
101+ WAYS TO PROTECT YOUR FAMILY FROM UNTHINKABLE EMERGENCIES
This book is a great source of easy-to-understand family disaster planning strategies that can protect you from many of life's emergencies, both natural or man-made. It will help you get prepared and ready for virtually any emergency that could happen to you and your family at home or at work.
Only logged in customers who have purchased this product may leave a review.