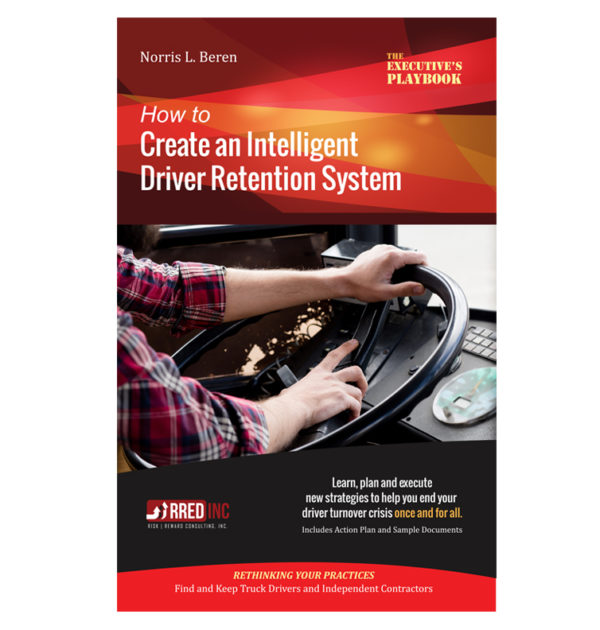 How to Create an Intelligent Driver Retention System
$27.95
Book
RETHINKING YOUR PRACTICES – FIND AND KEEP TRUCK DRIVERS AND INDEPENDENT CONTRACTORS
This book is packed with insight, strategy, action steps and a toolkit of 12 sample documents designed to help you resolve the questions you have about why drivers leave your motor carrier company.
Whether you are a large or small carrier or have been in the business for 1 year or 50, this book will help you by offering an approach to attract drivers for reasons other than just rewards programs or big sign-on bonuses.
From adopting a formal training program for all your personnel in contact with drivers to stepping up your game to actually attract qualified drivers, this book blows the cover off of how you need to look at the practices under your own roof.
Only logged in customers who have purchased this product may leave a review.